Creative Director
Concept-developer, partner, listener, turkey-maker.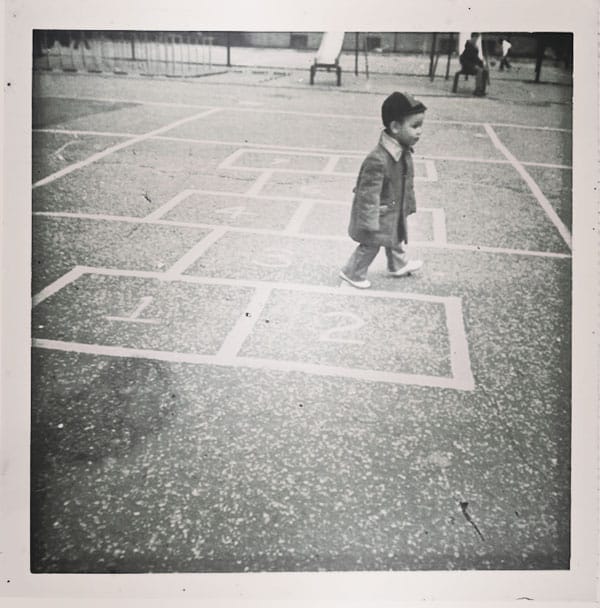 When you work with Joe, you'll get hard work from a creative thinker, new ideas, speed and reliability—but you won't get talent. To this day, Joe doesn't credit talent for his success; his accomplishments are simply "because of hard work." Joe says he's been sitting in front of a blank paper thinking about how to "tackle the job, one line at a time" since the age of 14. (Watch Joe take pen to paper and stylus to screen.) Have a challenge? Joe welcomes it. Solutions are his special power.
A lifelong bass player, guitar player and singer, Joe performed with the New York City youth chorus from the age of 9 to the age of 21 (and he attended Saturday-rehearsals for all those years). Whether it's illustration, music or family—Joe puts his love, dedication and unwavering commitment into whatever he touches. Clients say this is what makes Joe unique.
Once, Joe's passion even landed him (much to his initial reluctance) on the other side of the camera for a product that was close to home:
Joe joined efforts with Yamilca in 2002 to form Saint James Studios. Since then, he has worked with commercial directors Bryan Buckley, Irv Blitz, Matt Smukler and may other well-known directors to bring to life exciting projects—starting with the studio's very first project, Budweiser's "How you doin'?" campaign directed by Allen Coulter.
With a portfolio that spans industries, Joe has drawn everything—from fashion, to car-chases to food. Not only does he draw food, he also creates a mean Thanksgiving turkey. It only comes around once a year—but friends say it gets better and better. His secret recipe evolves, but he still hasn't told. (Ask nicely, maybe you'll be the first.) In New York for Thanksgiving? You're invited.
Want your project to be extra amazing? Get Joe involved early. He's an illustrator, but way before pen goes to paper, he's a creative thinker and concept developer. If you want a true partnership, and spot-on thinking that leads up to your project's implementation, prepare to be blown away.
P.S. Like comics? You'll love Joe's comic industry experience. After attending the High School of Art and Design, Joe's first job (at the age of 19) was for the WHO'S WHO comic. He drew Alfred, The Riddler, Scarecrow and Ra's Al Gul. Joe's career in comics has flourished ever since. He's worked for Jim Shooter, DC Comics, Denys Cowan, Broadway Comics and more. Read more at Axel Ink.